Dirty Bandits is a get-it-done design studio founded by Annica Lydenberg. We specialize in typography, design, and illustration.

Visual collaboration and creative can-do
We're dedicated to delivering agency-quality creative for brands that give a shit. Work is fueled by Annica's deep appreciation for type, love of storytelling, and a dedication to social good. 
We most enjoy working with companies at the start of a creative endeavor across a wide range of projects. From full branding packages to unique promotional experiences, we are here to strategize, problem solve, and design projects with 'wow'.
With nearly twenty years of client experience, we've built a reputation for delivering high-quality work on-time — every time. Our studio is open to projectswork in a variety of verticals, with experience in publishing, lifestyle, and consumer packaged goods.  
Dirty Bandits began in 2003 as a t-shirt company and, subsequently, a web design firm. By 2011, suffering deeply from banner ad fatigue, Annica's interest in typography took over. That year, after completing the Type @ Cooper typeface design program at Cooper Union, Annica took a breather from the digital domain, honing analog skills like hand lettering, sign painting and illustration.

Now Dirty Bandits can tackle anything from kids book design to large scale mural painting.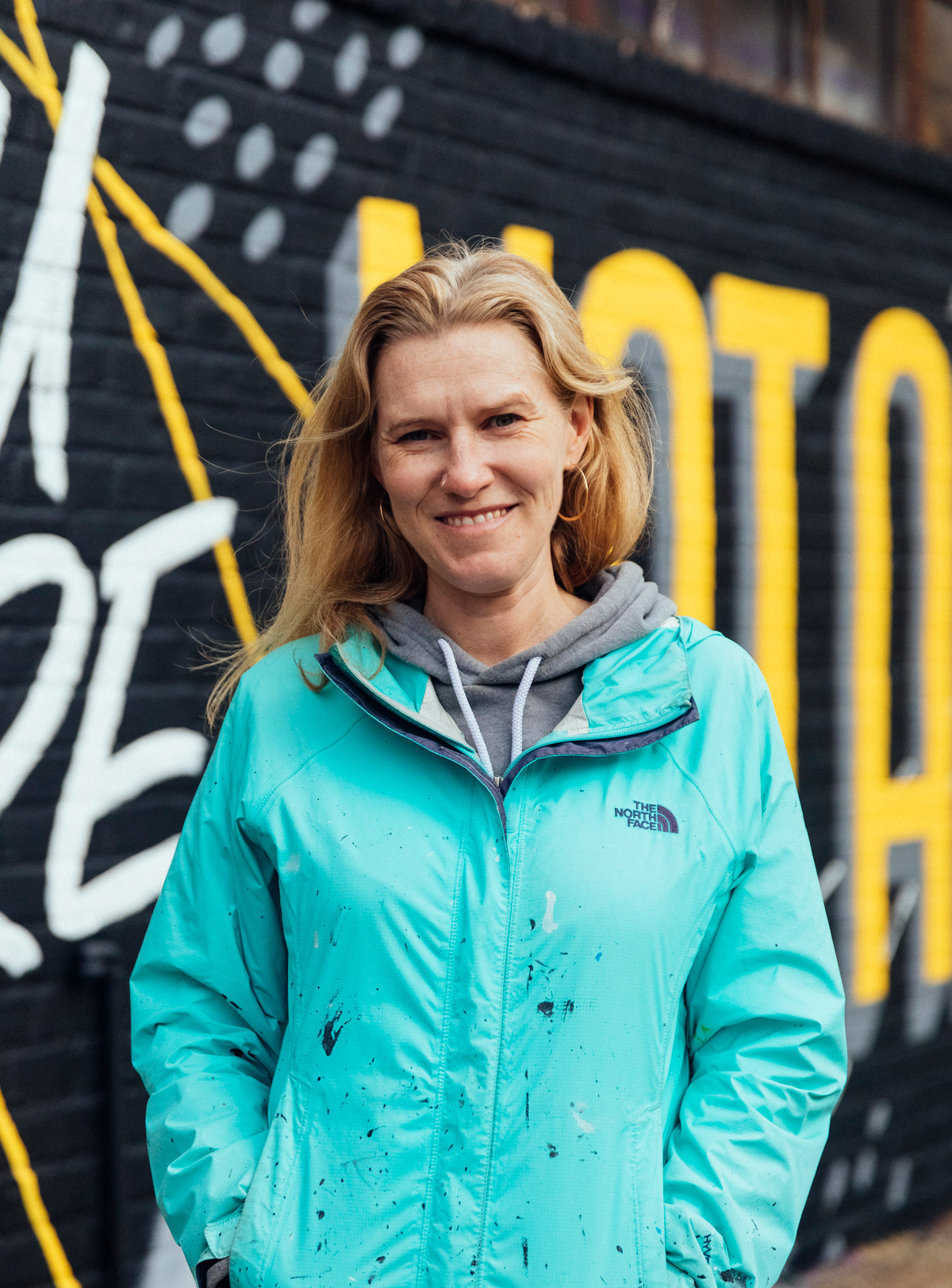 Got a fun branding project? An interesting campaign? Blank wall that needs love?
For everything (yes, everything), you can use the form below to contact Annica!