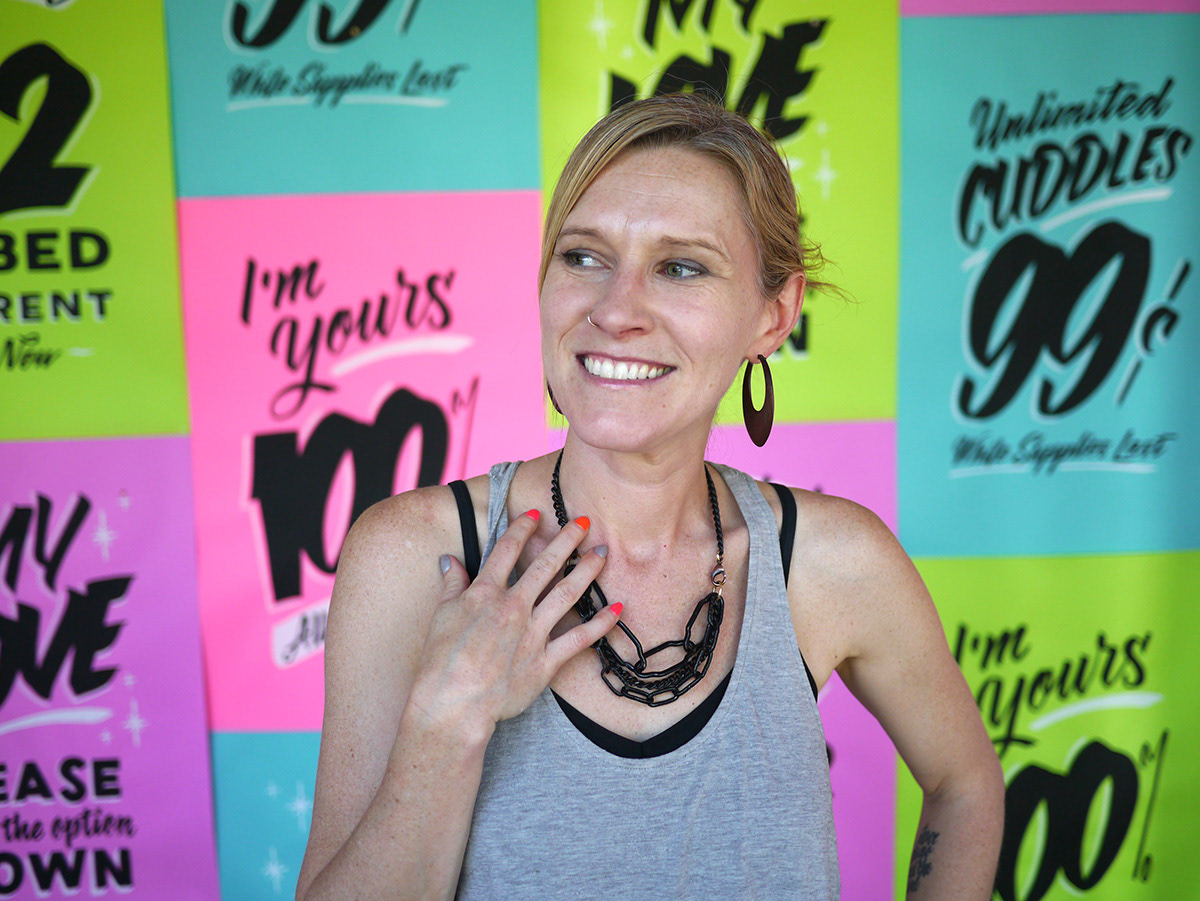 Annica Lydenberg of Dirty Bandits is an art director, lettering artist, illustrator and mural painter working with agencies and brands to create more authentic products, campaigns and spaces. 
Work done by Dirty Bandits is fueled by Annica's deep appreciation for type, her interest in story telling and dedication to brands and individuals working for social good. Projects include working with companies on campaigns, branding, books, lettering projects and murals.
In 2011 she decided to pursue typography and was part of the inaugural class of Type @ Cooper, a one year program in typeface design at Cooper Union in New York. Having had enough of the computer, from Brooklyn Annica went to San Francisco to begin to learn sign painting at New Bohemia Signs. Her artwork is inspired by traditional show card writing, 90s hip hop and her love of puns. She works with computer, painting, chalk, screen printing, and pen and ink, pulling stylistic influence from an ever growing photographic library of found type and vintage and contemporary signage.
Clients : 7-Eleven, Adidas, American Express, Away, Blackheart Records, Braven Brewing, Budweiser, City Point Brooklyn, Etsy, Glamour, Hachette Publishing, Harper Collins, Kaaboo Music Festival, Klutz, Lean Cuisine, Lily News, Lucy Activewear, Nike, Rosé Wine Mansion, Scholastic, Sundance, Time Out, Viceroy Hotel Group, Winc.
Got a fun branding project? An interesting campaign? Blank wall that needs love? ​​​​​​​