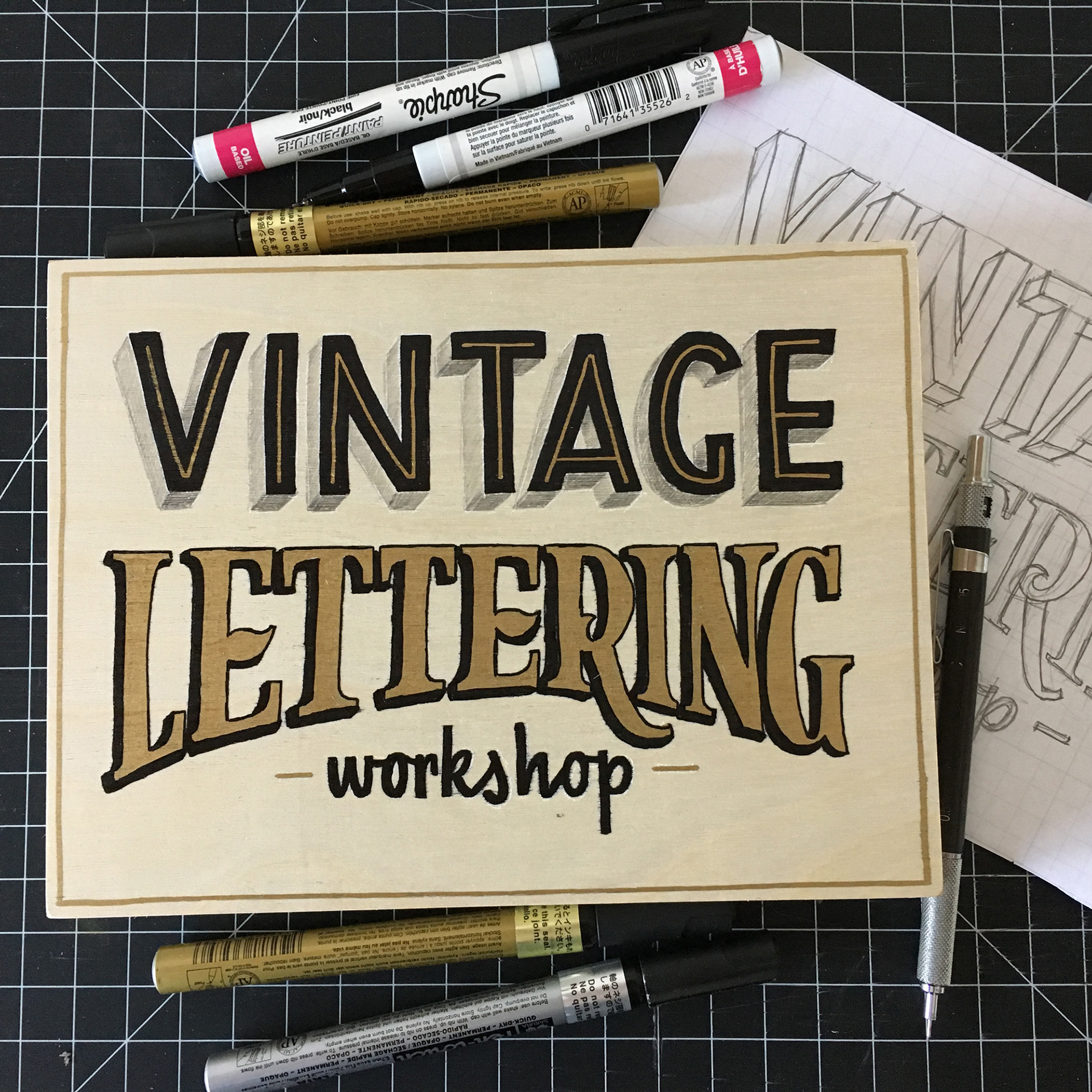 Want to book a four hour workshop for creatives interested in vintage lettering and signage?
Check out different lettering styles found in old signage. Use these references and get feedback as you design a layout that has a vintage signage vibe. Then learn techniques and materials to transfer and execute your sign. This workshop will use specific markers and wood boards (provided). You'll go from sketches to an awesome sign that you'll be proud to display in your home or workspace!
Contact me below for future workshops open to the public or to set up one for your office or school.
Please be sure to note if you are an individual interested in signing up for a workshop open to the public or looking for book one for a larger group.