In Summer 2014 worked with 
No Entry Design
on a collaboartive show at the ever amazing Madrone Art Bar in San Francisco. Not My Type is the lettering work of Dirty Bandits and No Entry Design, friends and foes. The show consists of panels with opposing sentiments butted up against each other and a collaborative mural. The large scale panels and mural inside highlight the differences in process of the two lettering artists.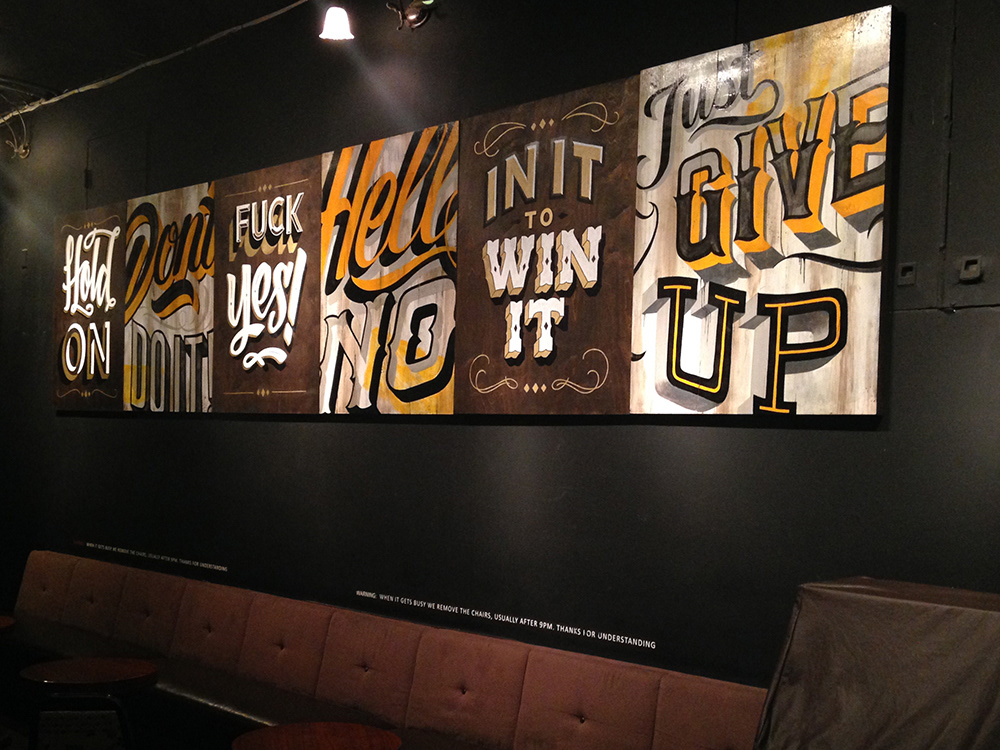 Panels done by Annica Lydenberg of Dirty Bandits used more traditional sign painting techniques, creating patterns and painting with 1 Shot on stained wood panels. Never Satisfied from No Entry Design distressed his panels, hacking at them with hammers and sand paper, sketching freehand with chalk and combining house paint, 1 Shot and stain.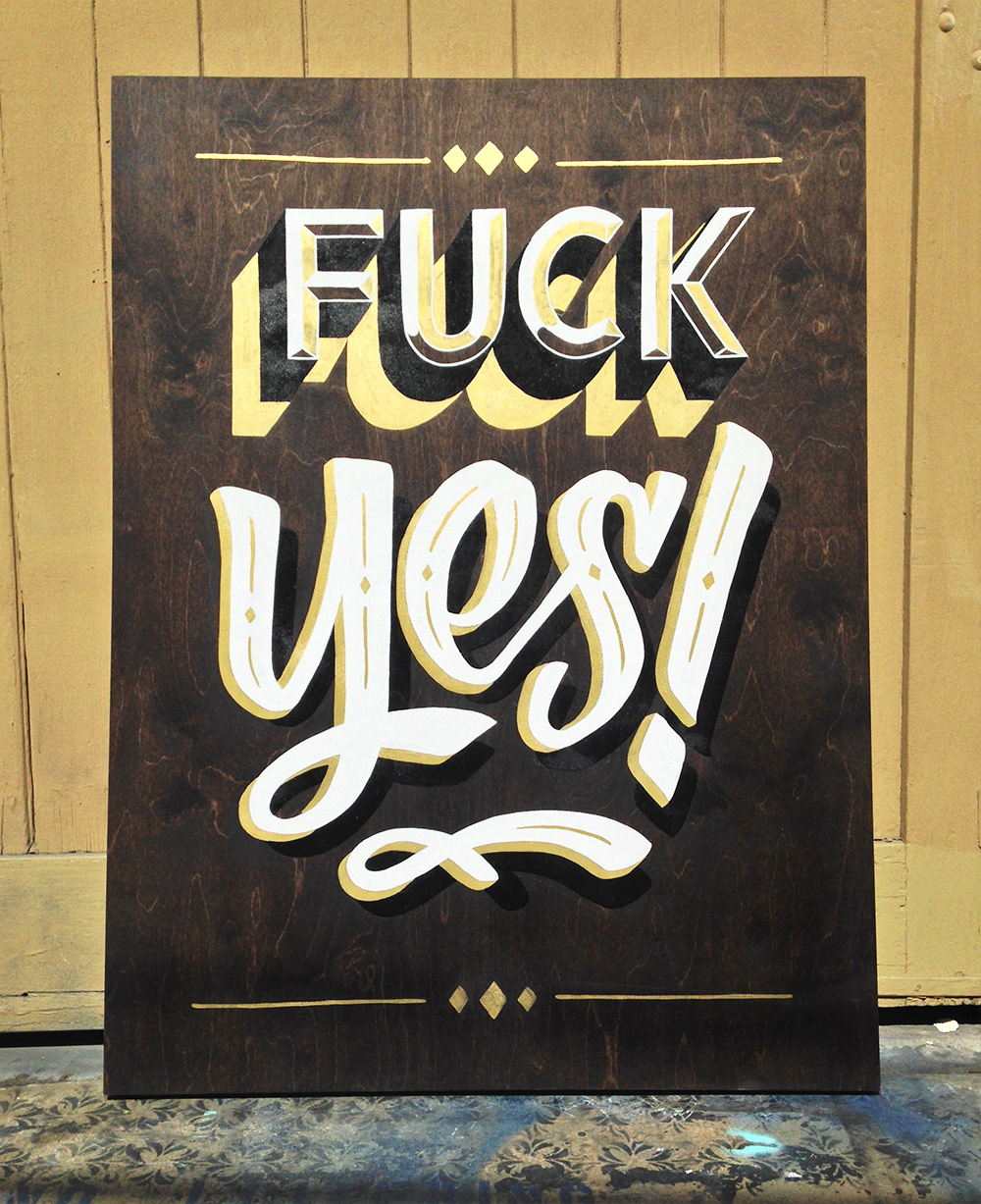 The mural was layered with juxtaposing styles overlapping within words. There is no correct way to create type based pieces that have an impact. All lettering painted on black was done by Dirty Bandits and the lettering painted on the white smudges was done by No Entry Design.