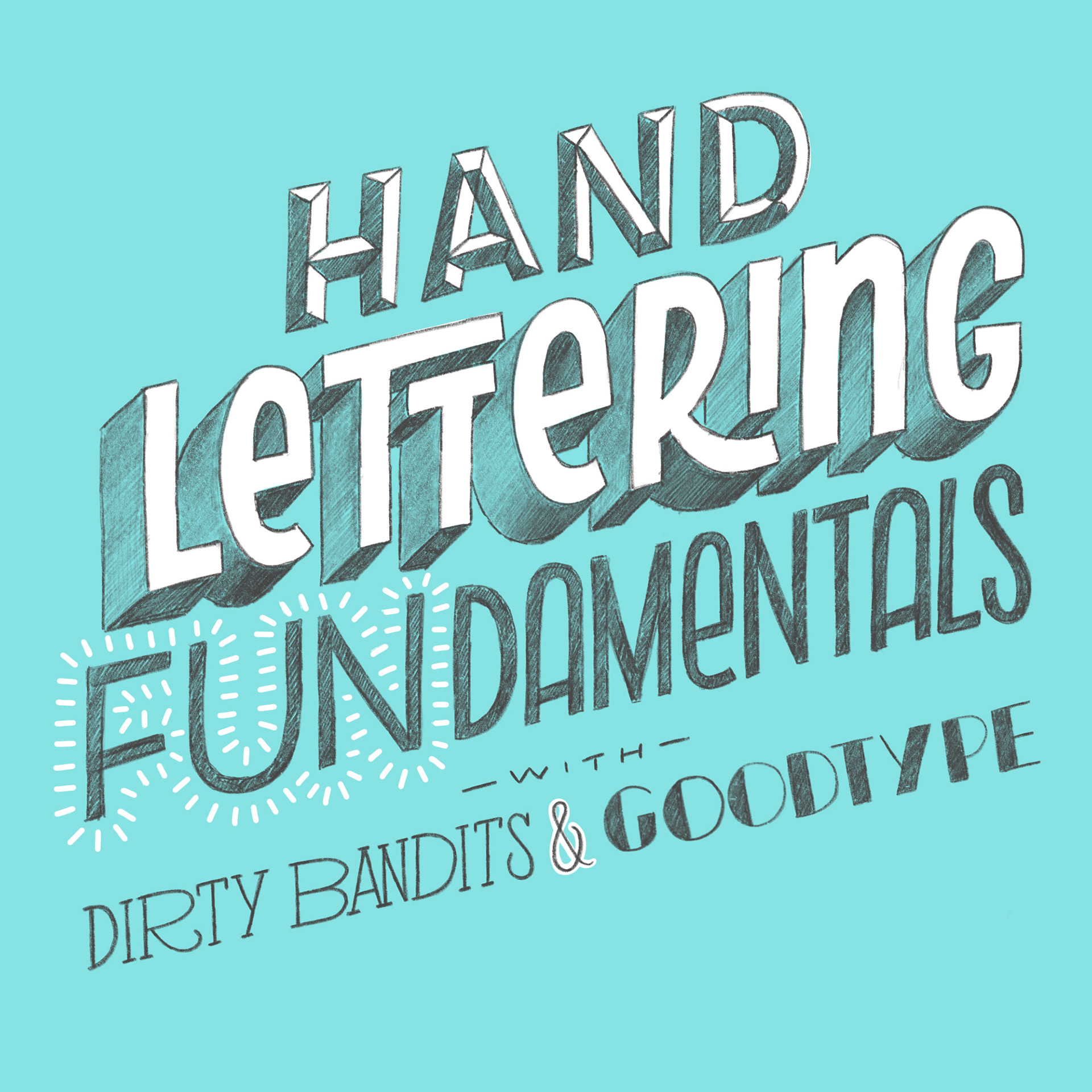 WHEN
Saturday, April 7th, 2018 from 1:00 pm - 5:00 pm
WHERE
120 E. 8th Street, 5th Floor, Suite 506, Downtown, Los Angeles, CA
WORKSHOP DETAILS
Goodtype
is excited to present Hand Lettering Fundamentals with Annica Lydenberg of Dirty Bandits! 
This will be a great intro level class for any creatives getting started with hand lettering that are looking to expand their go-to styles. 
Working with just pencil and paper, we'll fill in a dynamic layout with different styles, getting pro tips on layout technique, adding embellishments and other ways to give your lettering its own voice. Students will gain a new level of confidence to play with hand lettering in personal projects and on the job. 
Class is limited to 20 participants. All supplies will be provided.
SIGN UP HERE