Gangsta
Mural for the Paterson Project in Melbourne, Australia
Painting
,
Street Art
,
Typography
,
Had an amazingly fun time painting this pink on pink on pink mural with my lovely and talented Aussie friend 
Marian Machismo
. An excellent collaboration and an honor to be included in the Paterson Project. The wall was about 12 feet tall and 9 feet wide but we tackled it with all the pink we could find. Done with roller, brush, spray and paint markers in three of the funnest days I had in Australia.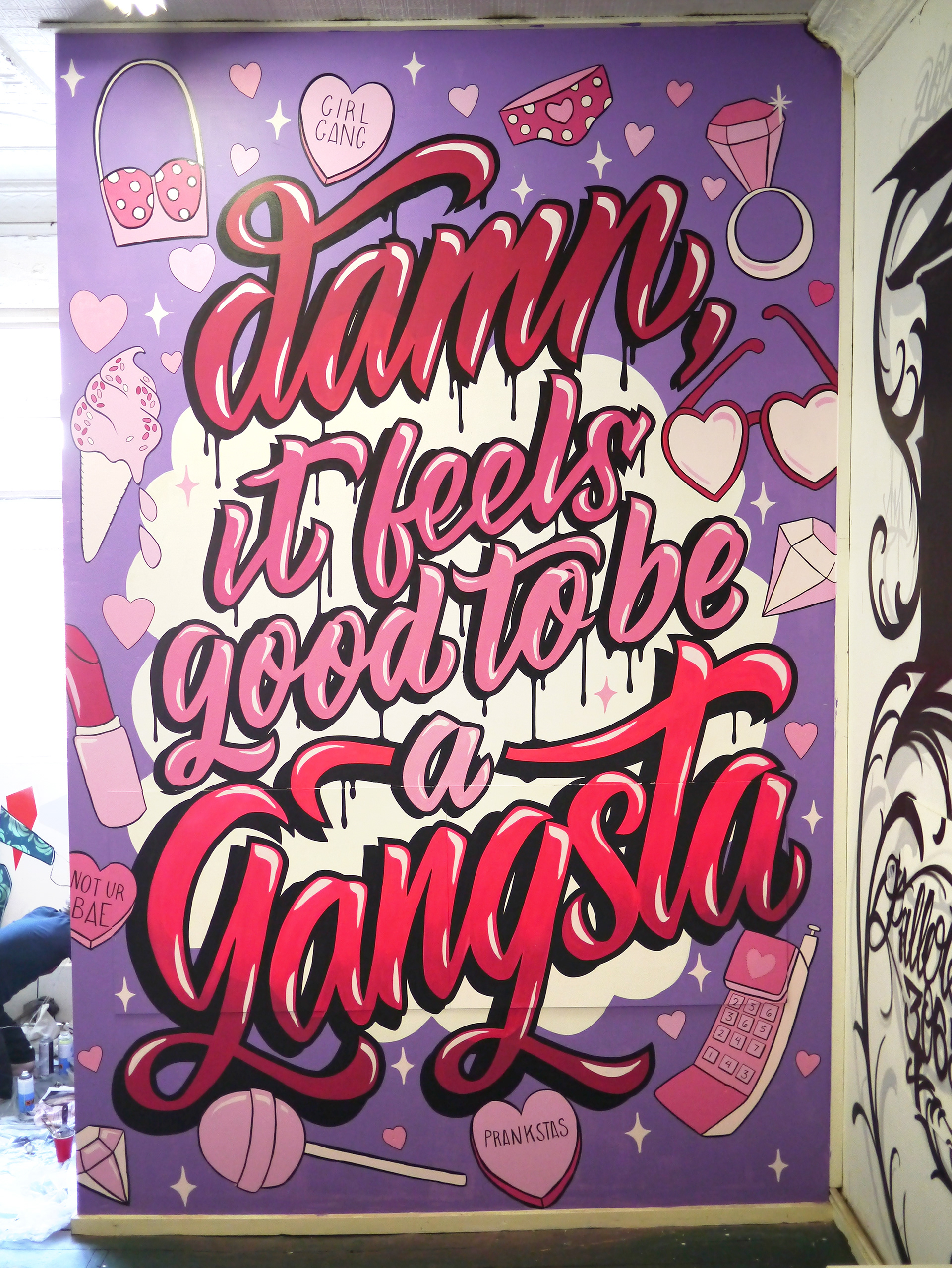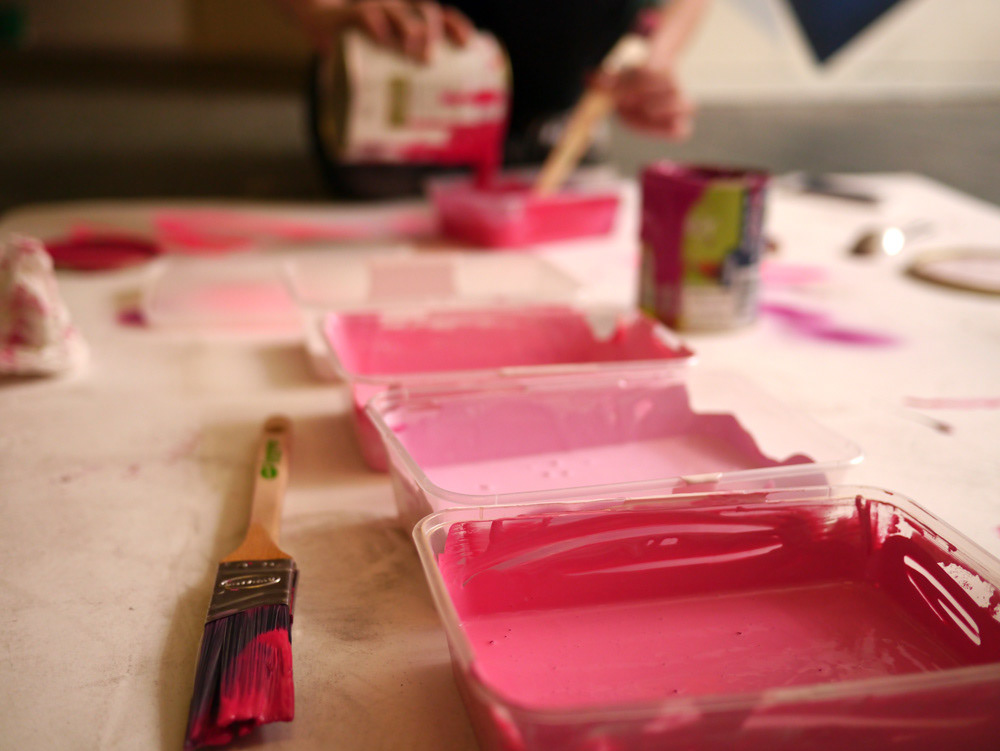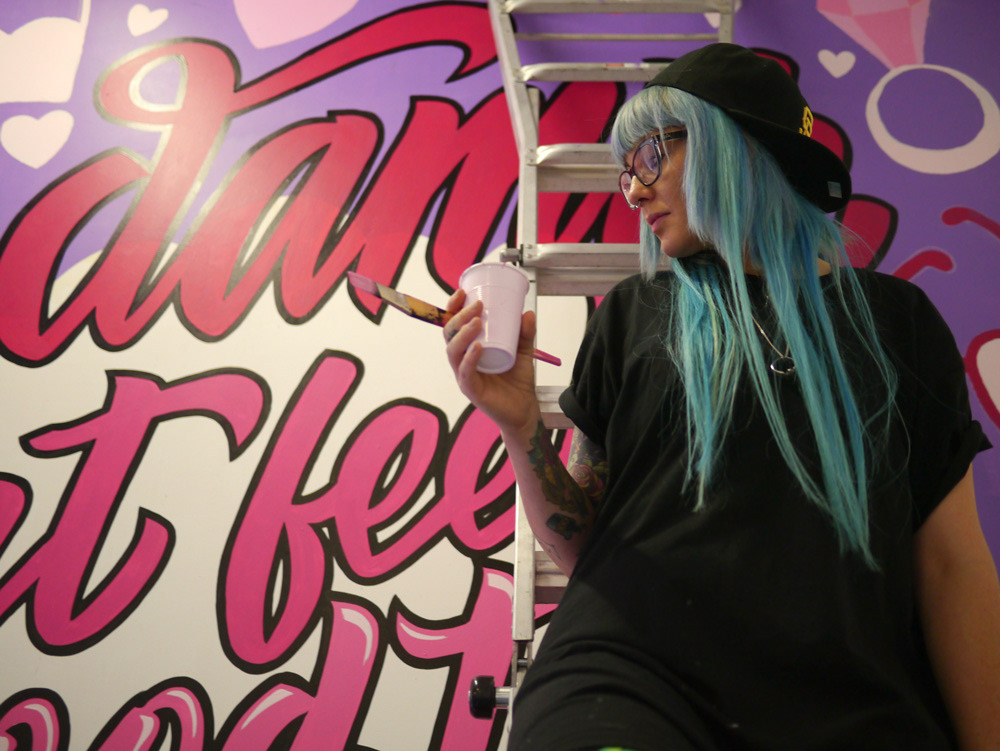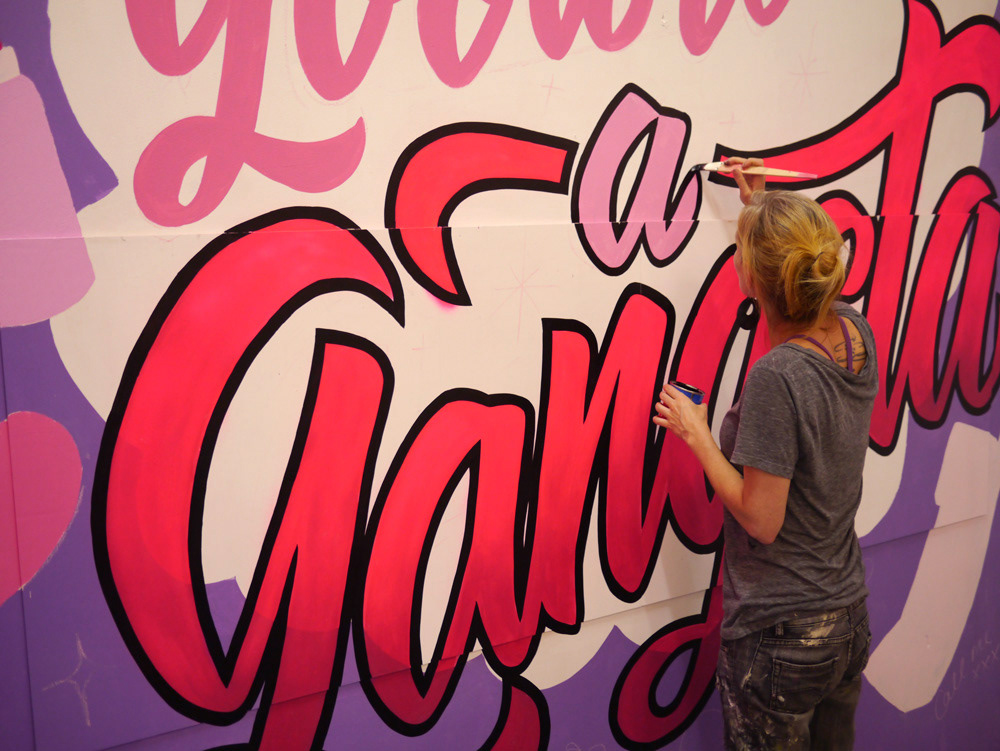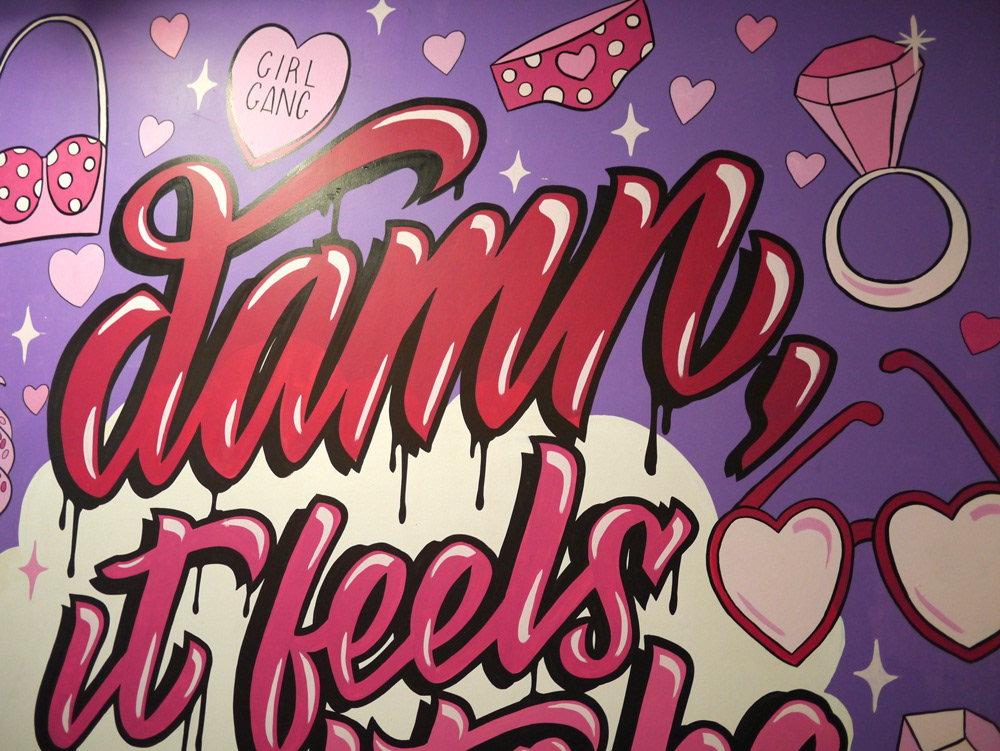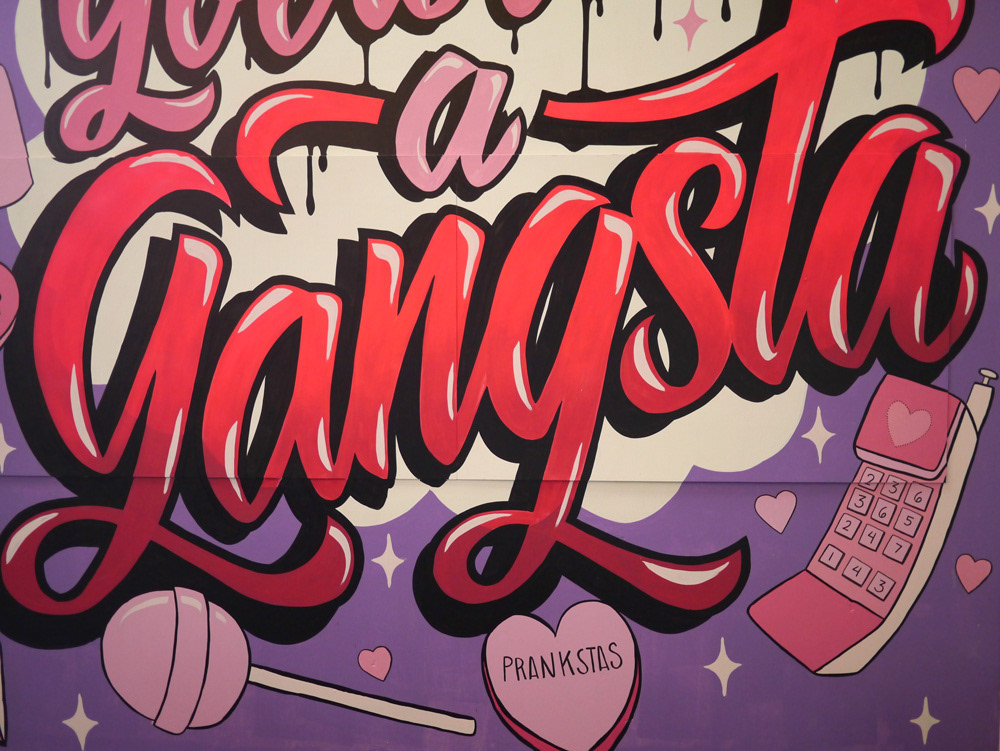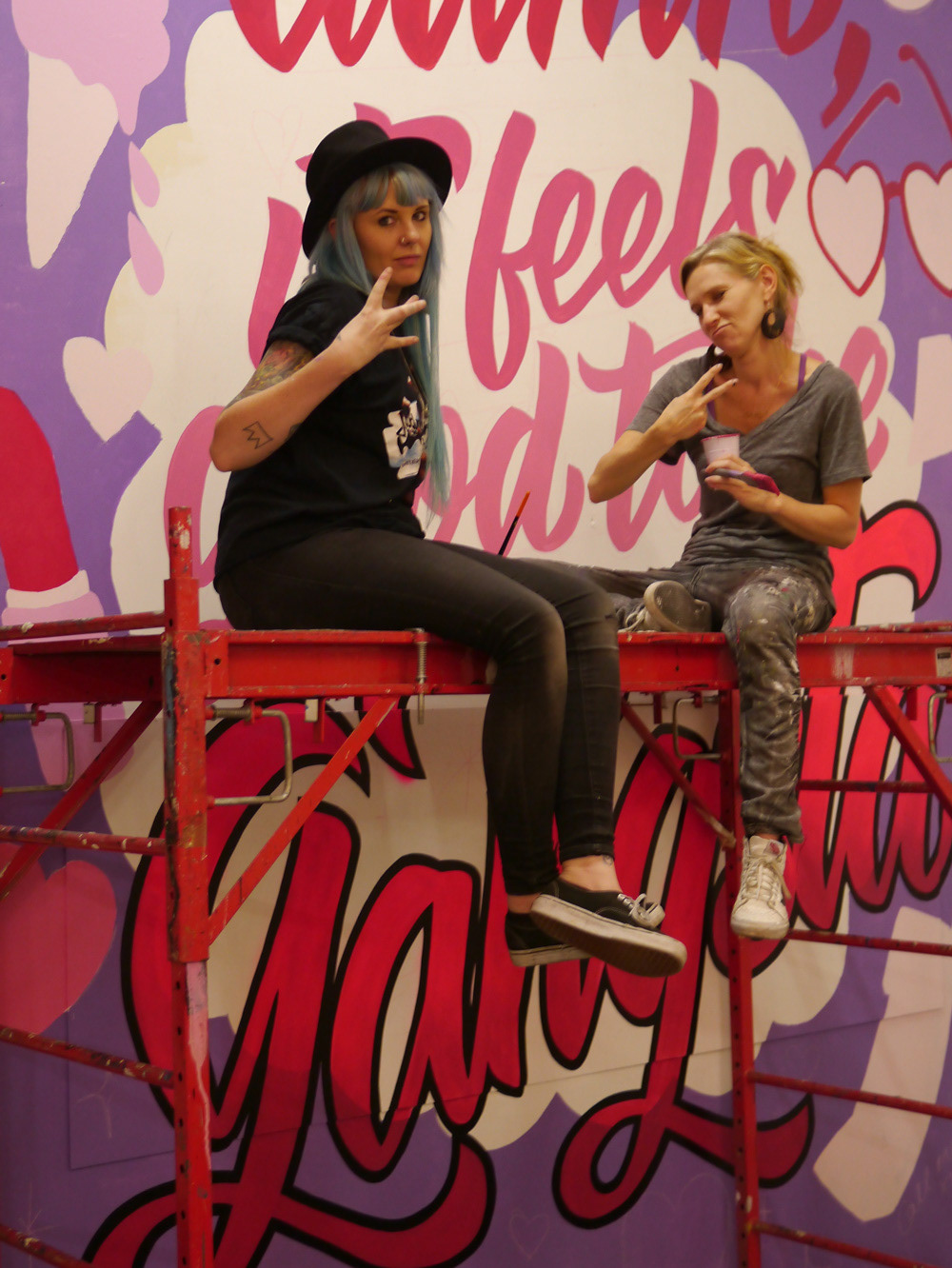 The Paterson Project in 2015 was a revolutionary alternative to the traditional gallery where over 100 artists were given walls in a 4 story building in Collingwood, Melbourne before it was demolished. We all put boards up on the wall before painting so that pieces of our murals could be auctioned off for charity. Together we raised nearly $50k in one weekend for a local children's hospital. It was such a thrill to participate in something that was not only about the artist community but also about the larger community around us.