Doodle Journal for Klutz
Illustrated 76 page book with all hand drawn type for Klutz.
Illustration, Typography, Print Design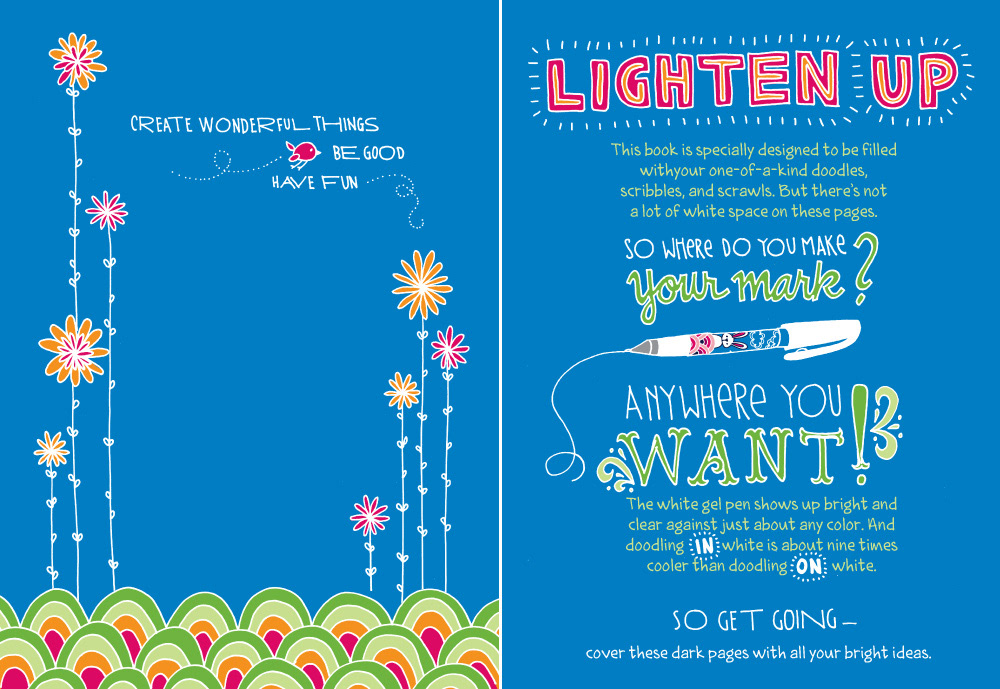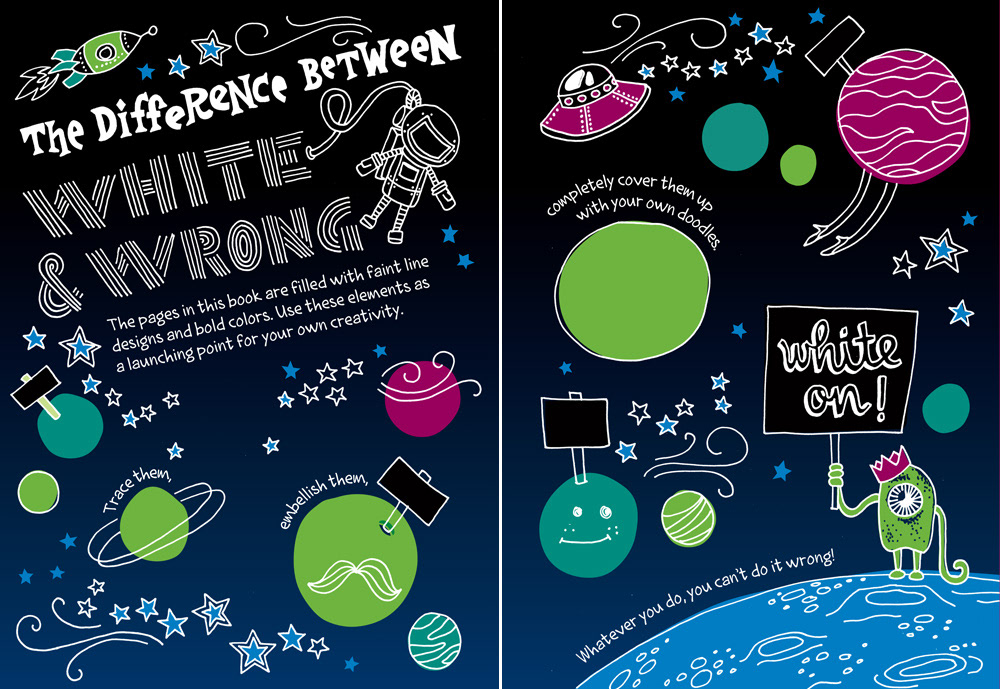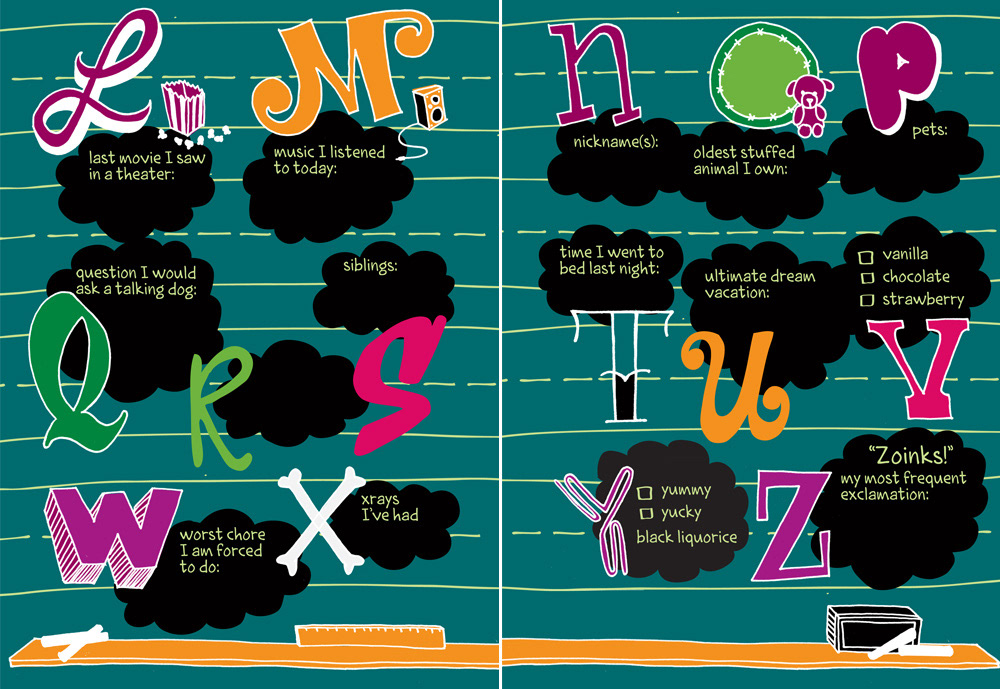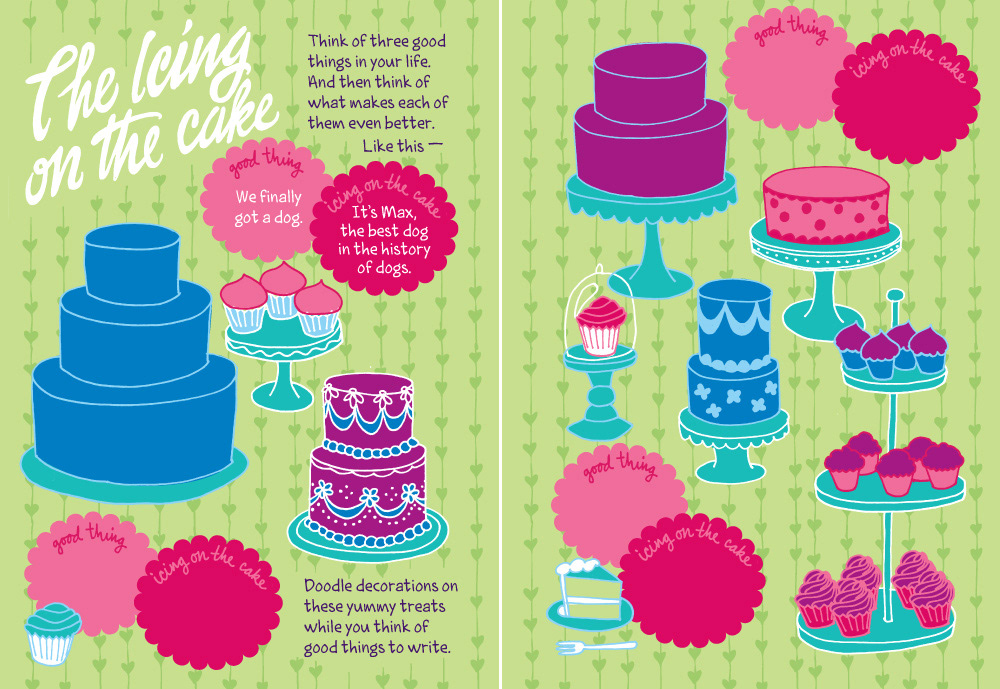 76 pages of inspiring doodle activities for young kids to cover up with their own ideas! The book is made up of brightly colored pages and comes with a white gel pen allowing kids to doodle in white!

This was the first of a number of projects I was lucky enough to do with Klutz, an amazing publisher of all sorts of great, activity oriented kids books.